oh my God! oh my God! oh my God! (i sounded like Mila Kunis for a second and a half). I just received Carolyne Bird's parcel from South Australia. I enjoyed it much that i started snapping with my camera phone - unartistically.
Unartistically how? Well, i'm a bit shy when it comes to taking snapshots of things because it would make me look like an ignorant-savvy-doofus. So i took pictures directly from the bag she sent me.
Here are my spoils:
So, if everybody's interested in giving me a gift, refer to my address here.
a closer look.

A handmade bag from C. Bird is very touching! It's made of wool and it's one of the first batch of bags she'd made (and i'm lucky to have 'em).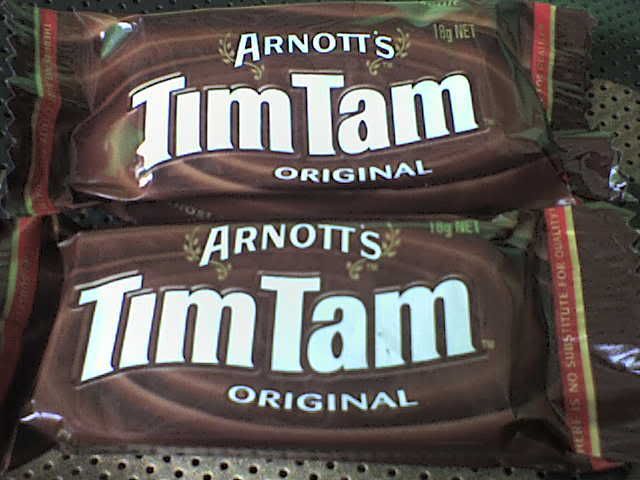 Original Timtams.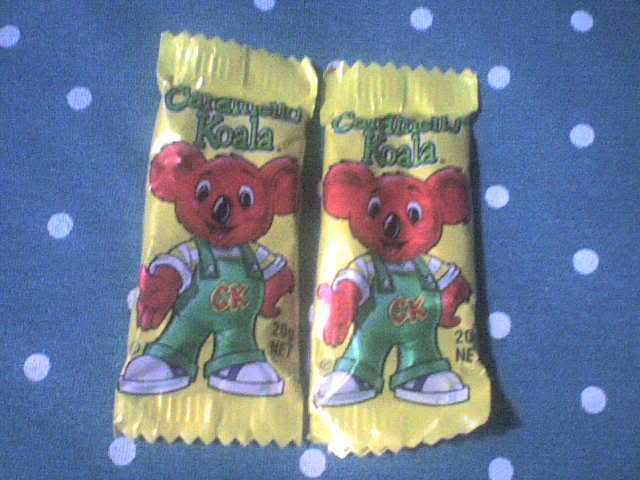 Caramello Koala.

Here's a picture of Adelaide, the place where Carolyne grew up. It's a postcard.

This is the writing on the back of the card. It was a very touching message. Me likey! she's got a good handwriting too.

Australian Pen Carolyne included in her parcel.
Mandura Tea. I don't really drink but i'll try the first time!
Nestle Double Blend Hot Chocolate. There's also an unqoutable quote saying, "Forget Love, i will fall for chocolate."
Le Chocolat Sprinkles. An Australian add-on to coffee.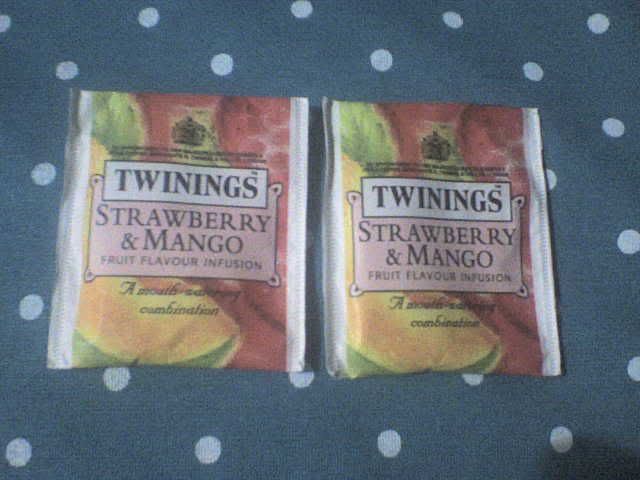 Twinings Strawberry and Mango Fusion Tea. I'm ready and excited to try these out.
Fruchocs. Small fruits covered in milk chocolate. Yum!
and this is the "directly-snapped-from-the-bag-Carolyne-gave" picture of some other things she sent such as an Australian pen, a postcard, FruChocs, Hot Chocolate, Chocolate sprinkles, Twinings tea, et al.






This is a picture of the complete stuff Carolyne sent. I enjoyed it so much (especially the Timtam) and me and my mother and other sister are fighting over the handmade felt bag.




I enjoyed it so much Carolyne. It's very nice of you and i'm very pleased. If you are keen on swapping with Carolyne, click

here

. And if you're keen in swapping with me... nah. just

e-mail me

.
P.S. I'm gonna take a good snapshot of what i received from Carolyne maybe tomorrow. By then, i could take a video of how happy i am!! haha.
Fin.