this debutant thing made the whole family grrazy..! my mom just bought a "brown" skirt with some shining-shimmering splendid inside. my sister (this was a sunday incident) spent 2000 pesos for clothes (she bought me a sailor uniform), shoes, skirts and caps for us. my other sister wore a "romantic sweater" (you know the one like a turtle neck with alot of ruffles) and heels on a hot lazy sunday. my dad's been so busy with the songs thing. i took my mom's make-up kit and started polishing my face. make-up-over-make-up-over-make-up and i was scary. i was looking for the right mix of make-up so after one mixture, i wash my face with a cleanser and mix another mixture. but, believe it or not, i look good on make-up. but i'm a bad make-up artist. firstly, my face looked brutally red. secondly, my face looked brutally white. and then lastly, i don't have a face anymore.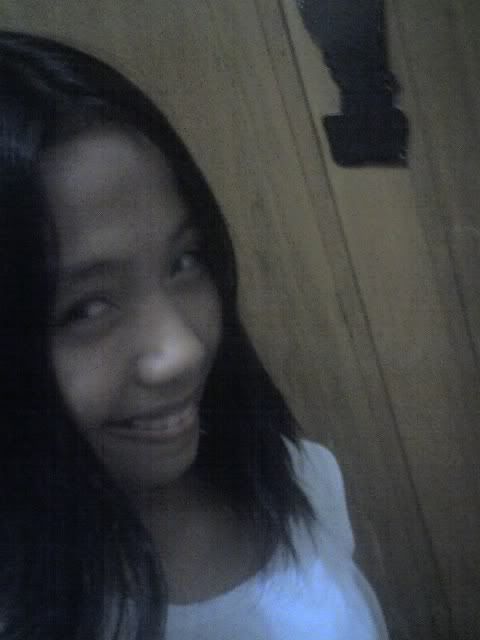 as show-off as it may get, i got the good set of teeth. i snagged a lip gloss and a lip shimmer from my mom (and it tasted orange) and i used it today. here's my lip:
the make-up kit came from my mom's friend who's leaving the country soon. she's a great friend to my mom and it's very great of her to give us the kit. haha. here are the make-up spoils: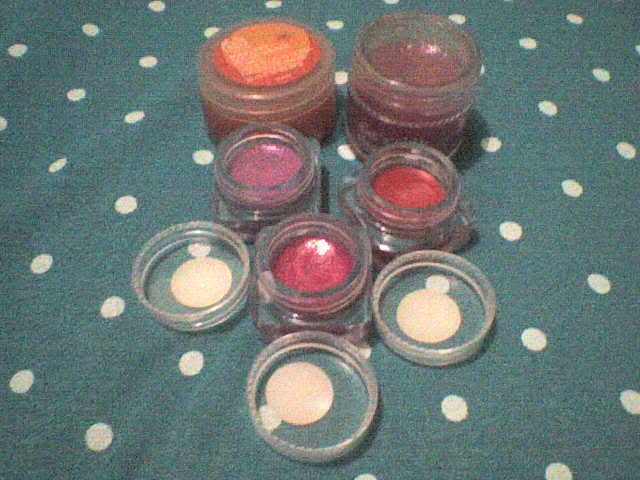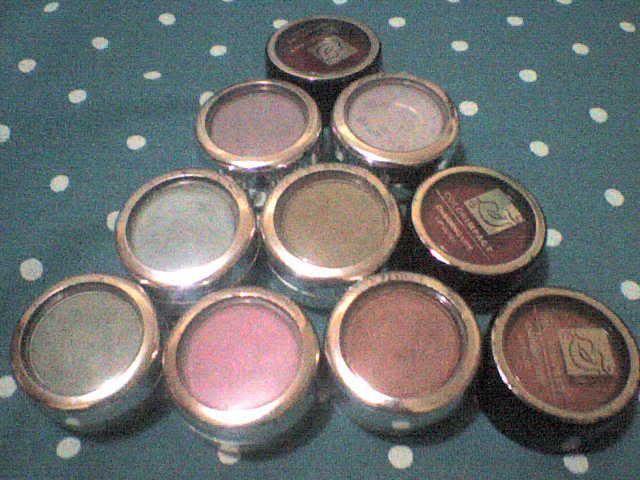 this is an artistic snapshot of our collection of nailpolishes. we have more if you think that shouldn't be called a collection. i just made a nice shot to recreate my skill. (what?)
A video of my "make0ver interview" is coming up. just waiting for the upload to process.